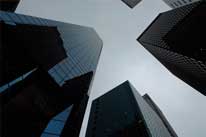 Company Overview
Axtin solutions help our clients simplify the management of complex business processes. We focus on five areas of business where simplification brings greatest value for growing revenue, controlling costs, and minimizing risk.
Axtin is globally known for excellence as a service provider of ERP and E-Commerce systems and applications, over 20 years experience in both implementations and upgrades in multiple verticals. We help our customers to better identify their critical business requirements, and then develop a custom solution to meet their specific needs. Our team of certified Microsoft Dynamics AX consultants can provide a smooth transition from an existing application to a newer fully functional MBS Dynamics AX solution on-time & on-budget with limited risk. We specialize in multi-company, multi-site, multi-language enterprises, or small to medium sized companies.
Axtin provides support for a broad range of enterprise-wide business processes, from efficient product life cycle management and financials, to enterprise portals and collaborative e-business solutions. With Microsoft Dynamics AX component based modules, you can implement only what you need, when you need it. You can be secure in knowing that as your business requirements change, you can add more components to meet your needs – step-by step.
All of Axtin's solutions are available as a licensed platform or as a fully hosted and managed end-to-end solution allowing organizations to proactively monitor, maintain and manage database servers, networks and applications.