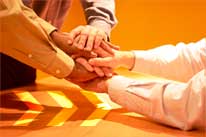 Business Intelligence / Analysis
Making fast, informed decisions is critical in today's business environment. In the words of Microsoft chairman and chief software architect, Bill Gates, "Virtually everything in business today is an undifferentiated commodity except how a company manages its information. How you manage information determines whether you win or lose."
Information serves as an asset to an organization. As manual business processes are replaced with information systems, the automation of information gathering gives organizations the benefit of formatting data in numerous ways for efficient sharing and decision-making. Microsoft Dynamics AX provides the ability to access, collect and separate the vast amounts of available information into various forms, making it easier to monitor activities, assess performance, and report and analyze on a timely basis.
An integrated ERP system eliminates redundancy and duplicate efforts in gathering quality data. Using multiple levels of detail, relevant information is automatically collected in the various sections of Microsoft Dynamics AX's ERP. Coupled with a company's business and data requirements, data is easily manipulated to meet company, departmental and individual needs.
The value of information diminishes if it is not available or updated when needed, no matter how relevant or accurate. Real-time information on production, inventory, quality, customer needs, and demand requirements means a company can respond more quickly to all facets of the supply chain, as well as monitor the impact of their decisions.
Microsoft's Dynamics AX provides the relevant, accurate and timely information essential for reporting, analysis and decision-making in today's competitive environment.