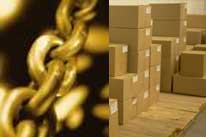 Demand collaboration:
Order promising:
Strategic network optimization:
Production and distribution planning:
Production scheduling:
Demand planning:
Supply Chain Management
We have over 30 years experience dealing in Supply Chain Management. We have several solutions that will work from small companies, to mid-size companies.
Microsoft's Demand Planner - (Hyper-link) Microsoft Supply Chain Management with Dynamics AX - (Hyper-link)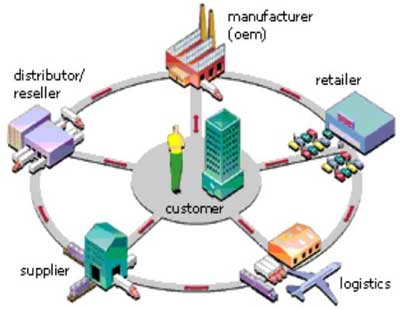 Help Improve Sales Analysis and Forecasting with Better Demand Planning
Without insight into historical trends and upcoming events, predicting customer behavior isn't much better than making an educated guess. How can manufacturers and distributors avoid a hit-and-miss approach and make use of the facts to accurately forecast needs? With the right tools, you can look to the data inside your systems to help.
Applications designed specifically for demand planning provide automated tools for mining applicable data deep within your systems, and delivering it to those who need it in a familiar format they can use right away. Your decision makers can then plan based on your company's demand history, current or upcoming events and promotions, insight from customer data, and input from trading partners.
When integrated with your enterprise resource planning (ERP) system, demand planning applications can help you:
Compare calculated forecasts to actual results over time for trend analysis.
Focus on "hot spots" to prepare for what's coming into high demand.
Share forecast information securely via the Web through role-based portals.
Reduce operating costs.
Streamline production.
The end result: lower inventory costs, fewer stock outages, faster time to market, and happier customers.
Microsoft Dynamics for Supply Chain Management
Production and distribution-based companies rely on collaboration with a wide network of relationships with customers, vendors, business partners, and others. The business climate can change daily, constantly presenting new challenges. Technology and expertise from Microsoft makes it possible for you to operate efficient distribution processes, capitalize on well-managed relationships, recognize and react quickly to changing conditions, and expand into new opportunities.
Increase efficiency and reduce the costs of distribution
Distribution can be a complex and costly process. You might receive supplies from vendors, store them as part of your inventory, and/or ship goods in response to customer orders. To be profitable, you need to maintain optimal staffing levels, avoid tying up funds in inventory, and operate with a high degree of precision and economy. Microsoft solutions can help you run more cost-effective and efficient distribution operations, so you can consistently honor your customer commitments.
Make business relationships productive
Vendors, suppliers, business partners, and other parties in your supply chain can affect your degree of success. While you want to make it easy for them to do business with you, you also want to be firmly in control and make sure your suppliers live up to their agreements and deliver the best quality of goods and services. Software, tools, and industry insight from Microsoft can help you generate the full value of business relationships, and use them to advance your objectives.
Grow your business into new markets
As your business matures, you may wish to open distribution centers, warehouses, or sales offices in other locations, hire more staff for field sales and service, and branch out into new market areas. Microsoft can help support you in mitigating the risk of business growth, so you can continue to run your operation efficiently and profitably as you expand. Microsoft technology can provide an integrated, highly-manageable distribution management infrastructure with the flexibility to adapt to changing business requirements with great immediacy.